In a Collegiate First, the SAU Cycling Team Jerseys Featured in Zwift Platform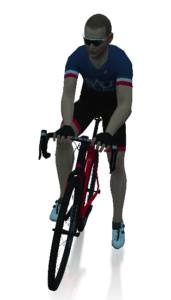 March 9, 2023 – Saint Augustine's University (SAU), Raleigh, NC: Zwift is an online cycling training and racing program that enables cyclists to ride, train, and compete in a virtual world against half a million users throughout the globe. The SAU team has used the platform to train since 2020, and team members have competed in many virtual races over the last few years. In March 2023, SAU became the first collegiate team in the country to have its jerseys featured in the game. "Zwift was one of the very early supporters of the SAU cycling team, and we appreciate all that they've done for the team. Being the first college team to have its kit in the game is icing on the cake. Based on the numbers of riders who use the platform, this represents a huge exposure and marketing opportunity for the school that we believe will enhance recruiting efforts, " says Dr. Mark Janas, professor, cycling coach and club sports program leader at SAU. Janas adds that the team is planning multiple virtual invitational races on Zwift this Spring that will be opened to racers throughout the world. The team currently has five Stages smart bikes and twelve Saris smart trainers that allow its members to compete on the platform, either in the campus cycling lab or in their dorm rooms or apartments.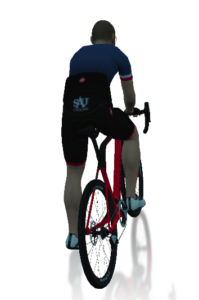 About SAU Club Sports:
The Saint Augustine's University (SAU) club sports program is managed by the sports management program in the School of Business, Management, & Technology (SBMT). SAU club sports include cycling (the first HBCU team in the country), BMX, rowing (the first HBCU ladies team in the country), Ultimate (the first HBCU team in the country), SIM golf, and SIM motorsports. Sports in development include flag football, pickleball, paddling, VR tennis, 3v3 basketball, and adventure racing. The program is designed to support SBMT curriculum, as well as to introduce sports not typically part of the HBCU experience. For more information, visit www.sauclubsports.com.